Oslo City Bikes
Making cities ride
Making cities ride
The future of bike sharing
Modern cities are increasingly embracing car free city centres, and public sharing services play an important role in making this transformation successful. UIP has thoroughly embraced this potential, and is building the Urban Sharing platform. The first product of this platform is the city bike system in Oslo.
Working with multiple interdisciplinary teams, we've developed a vivid, living identity that encapsulates all parts of the city bike system.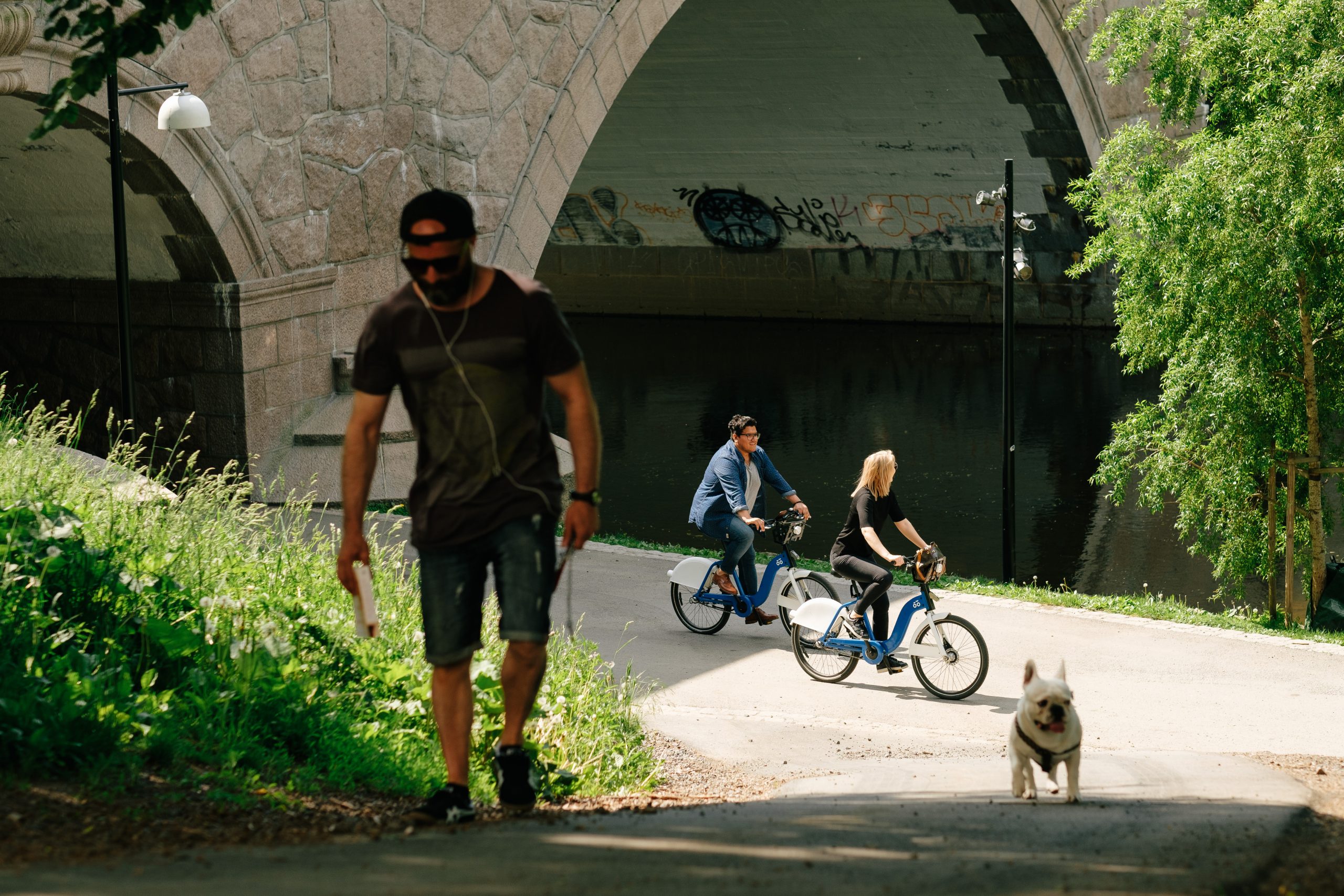 Hello, world!
The logo presents a face in the simple abstraction of a bike. Its character and identity is revealed and expanded within the service, where it comes to life in various ways. It enriches the user interaction by informing you of slippery roads, technical errors, updates in the service, and the like.
City bikes are for many people the fastest and most effective way to move around their cities. For the service to have the same kind of efficiency, our mantra has been that the whole identity should be an integral part of it. In every respect it should leverage, simplify and clarify functionality and communication.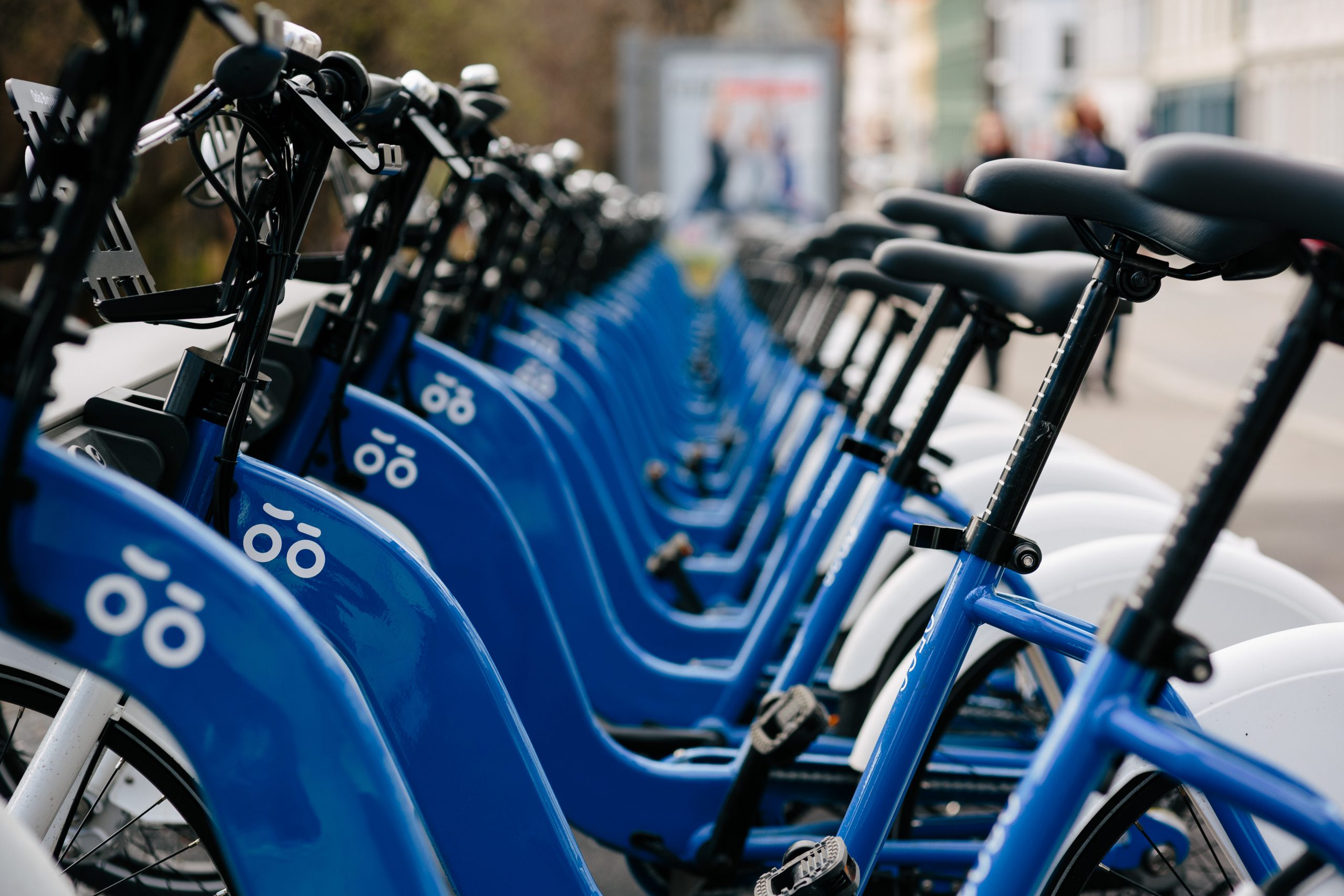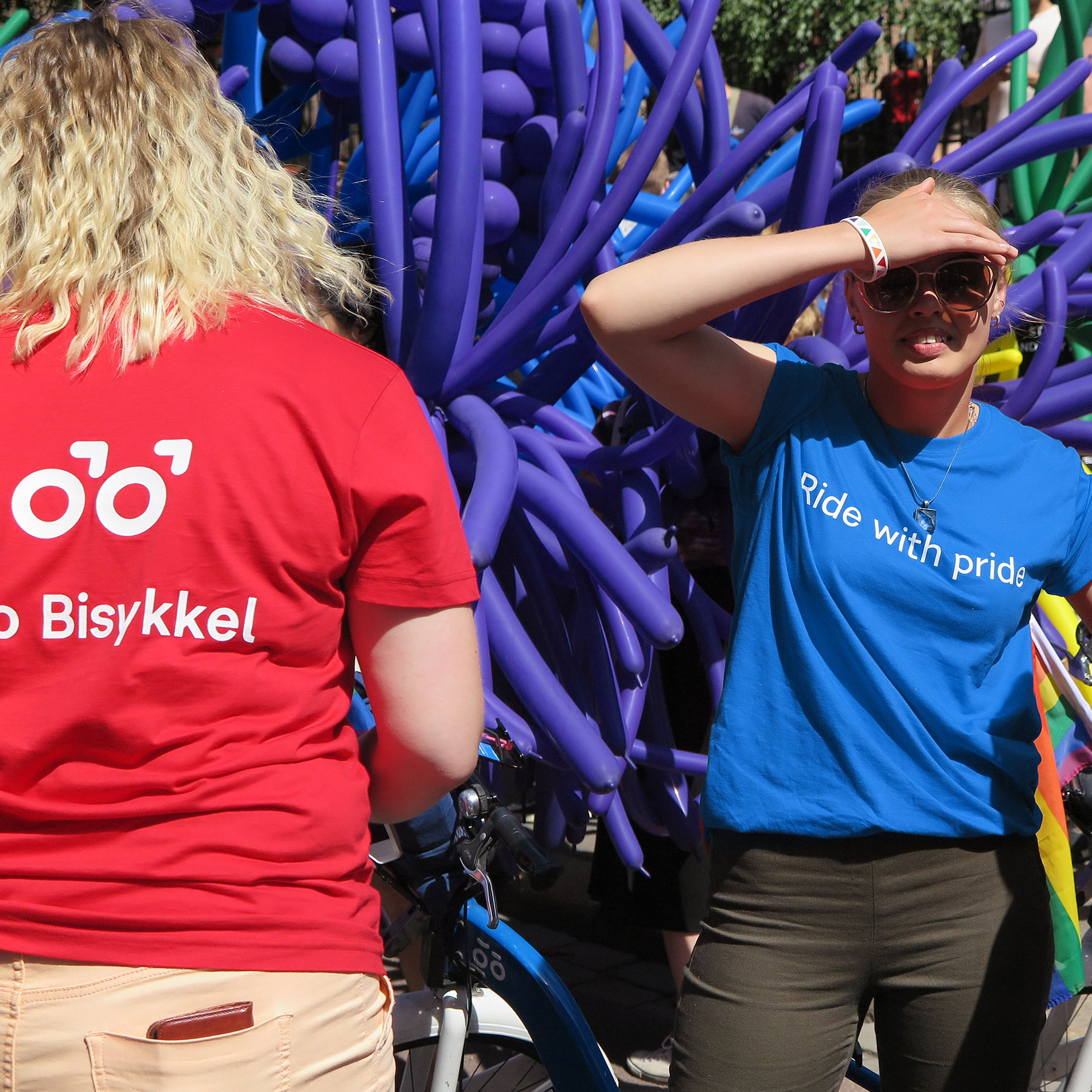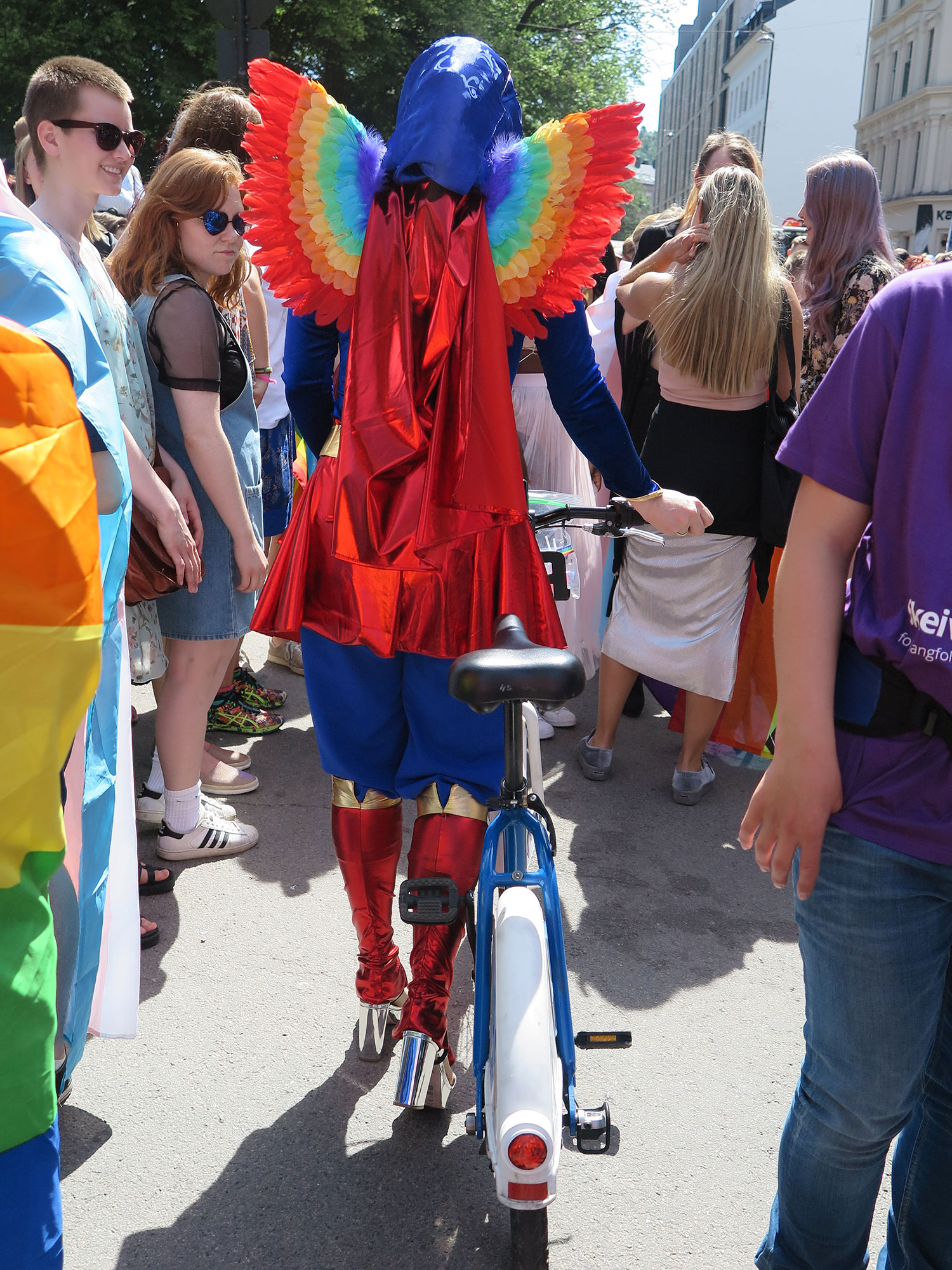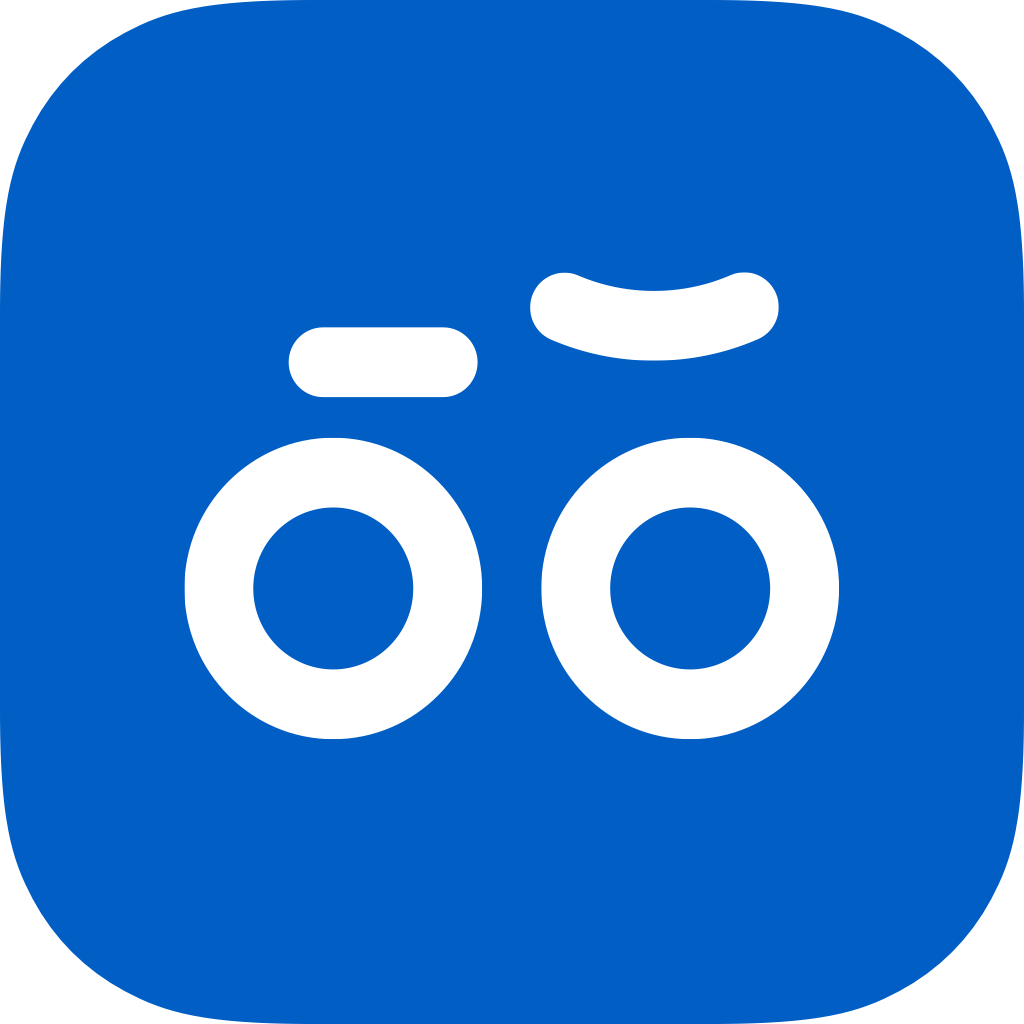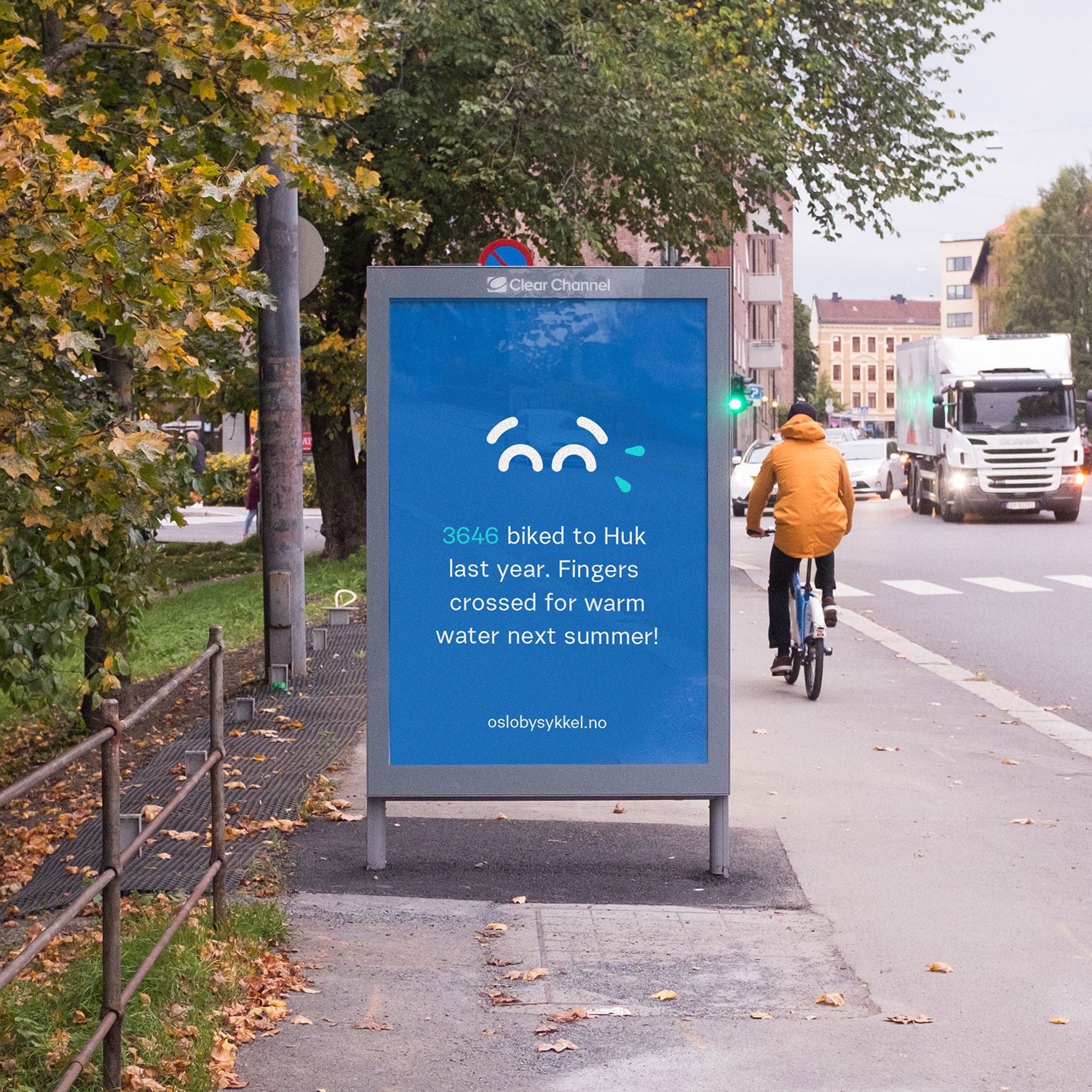 Someone who's confident enough to work agile is a rare find in identity design
Johan Høgåsen-Hallesby, CTO at UIP
Website and iOS app by Tight. Android app by Zeros & Ones. Product design Frost Produkt. Animated emotions by Ole Magnus Saxegård. Header photo by Åsmund Holien Mo.
Visit oslobysykkel.no
A platform where brand, hardware, application and staff is considered parts of a cohesive whole has been everyone's desire from the start. An extensive exchange of experience across different teams was essential to achieve this goal.
The groups worked in close proximity of each other, continuously in dialogue with the existing city bike users in Oslo to learn, iterate and progress along the way. This collaborative process proved to be essential, and in all ways improving the results.
The identity's goal was to leverage the service itself to do the job of communication and conversion. It had to create an excitement and ease of use enough to drive the service's growth and offload the traditional work of advertisement and marketing.
It really has shown itself to create engagement around a shared, public service. Together with the launch of the redesigned bike, additional bikes in circulation, the new app, and many other improvements, the new identity boosted the number of trips taken per bike by 140% (to a total of well over 2 million trips each year). This puts Oslo citizens among the top of the world's most active city bicyclists.